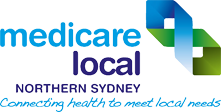 The team at Gladesville Medical on this night attended the Northern Sydney Medicare Locals accreditation refresher seminar located at The Epping Club.
The night was informative and the team is working hard in  building Gladesville Medical to the standards governed by the Royal Australian College of General Practitioners.
We sincerely thank our patients who participated in the Practice Accreditation and Improvement Survey. We hear what you want and we will try our best to accommodate your needs!