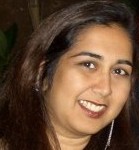 Sonia's philosophy is that she is committed to providing the best psychological service to her clients'. A variety of evidenced based Psychological therapies are used to match an individual's needs. Sonia works with clients from the ages of 16 and above.
Sonia specialises in treatment and management of the following conditions: Depression (including Grief and Loss), Post natal depression, Adjustment Disorder, Anxiety (including phobias and OCD), Panic Disorder (Panic attacks), PTSD, Bipolar Disorder and Substance Dependency. Sonia also specialises in the following; Crisis Interventions, Pre Natal and post natal Psycho-education & Counselling, Positive Parenting Skills, Chronic Disease Management, Stress Management, Anger Management & Conflict Resolution, Pain Management, Life skills coaching, Adjustment issues & Life transition, Self-esteem &Assertiveness Training, Social Skills Training, Domestic Violence, Cross Cultural Issues, Intimacy & Sexual issues, Separation & Divorce, Relationship Issues and Work Related Stress.
Sonia has been practising in the field of psychology and counselling for the last 12 years.  She has an undergraduate and post graduate (Masters) degree in Psychology.  Sonia has worked in various settings including; psychiatric hospital, probation and parole, overseas prisons, substance abuse rehab, injury management, investigator and an educator. Sonia is a member of the Australian Psychological Society. She is also accredited under Work Cover and Medicare.
Sonia consults on Wednesdays from 9:30am – 2:30pm
For appointments, please phone 0418630178